Best Silicone Wiper Blades: Rugged and Efficient Water Removal
See through a deluge with these top quality, long-lasting silicone wiper blades
The Drive and its partners may earn a commission if you purchase a product through one of our links. Read more.
Wiper blades are something we should all routinely service but are guilty of letting go until they start screaming as they ride along our windshields. To add insult to injury, the affordable but "reliable" wiper blades we grab at the local parts store are no better than the battle-worn blades they're replacing. Thankfully, avoiding this is easy. All you have to do is do a little research into what's actually worthwhile. To start, you want to look for silicone wiper blades. These offer far better performance and longevity than their rubber counterparts. But since even the shadiest manufacturers know that, you still need to take a little time to sift through the pile. That's what this buying guide is here for. By the time we're through, you'll have a killer set of wiper blades to throw on your car and put this all behind you.
Best Overall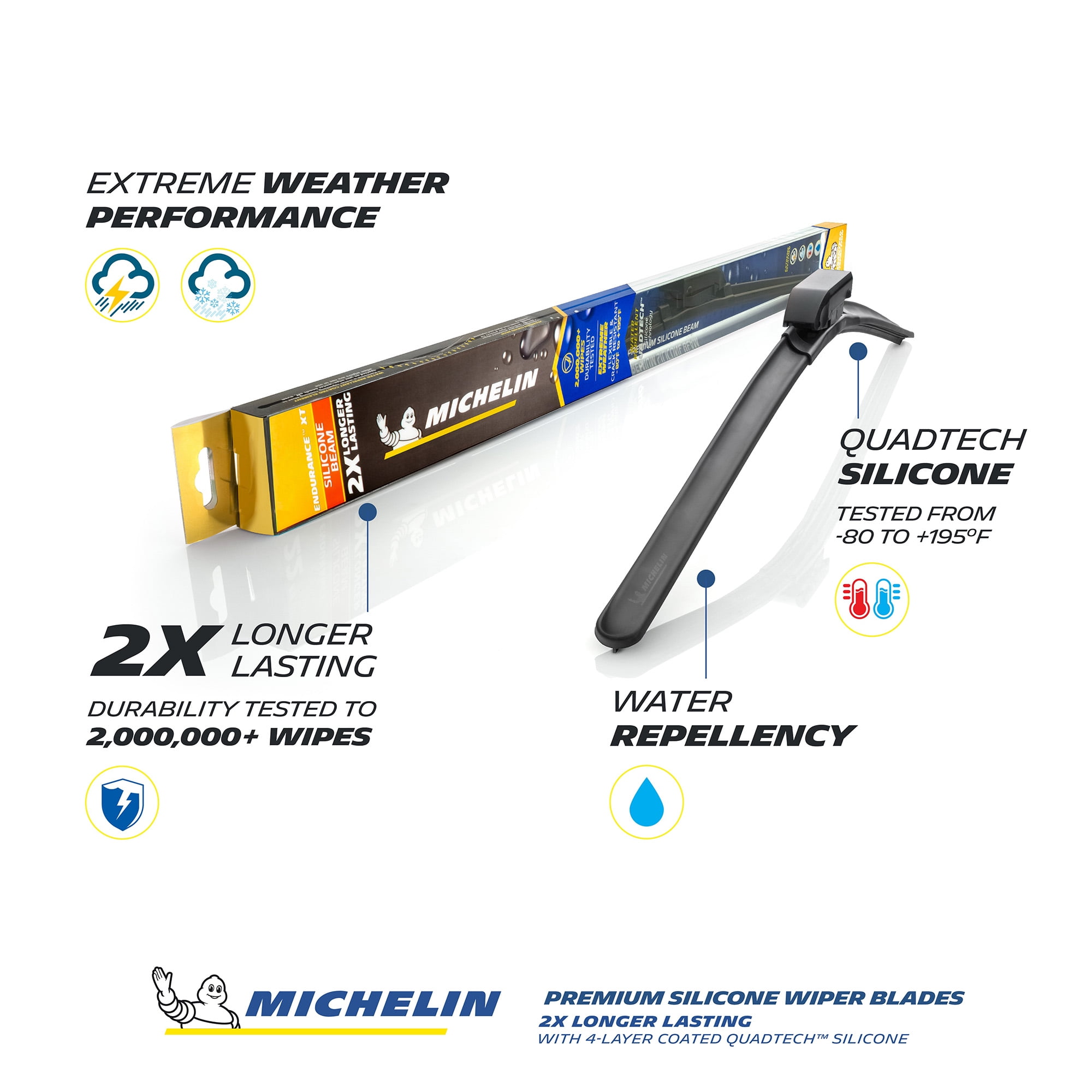 An innovative universal wiper arm connector and excellent overall performance make the Endurance XT a versatile premium choice for a wide variety of vehicles.
Improved durability across a broader range of temperature extremes

Duckbill shaped leading edge deflects water and reduces wind noise 

Super easy installation process
Unconventional break-in procedure required for peak performance

Rounded leading edge shape can clash with some design language
Best Value
A conventional frame-style wiper that delivers premium performance with traditional style. The patented rubber, graphite, and PTFE wiper blade formula is rated for multiple years of use.
Six-point frame design maintains even pressure across the length of the silicone blade

Premium powdercoat finish outshines the competition in style

No special break-in period required
Slightly heavier than its conventional frame-style silicone wiper competitors

Glossy finish and dual logos might not be for everybody
Honorable Mention
Offers smooth performance right out of the package backed up by decades of experience manufacturing silicone polymer hydrophobic windshield coatings.
Flexible beam resists ice buildup

Time-proven Rain-X windshield treatment technology with every wiper sweep 

Lasts up to 2X longer than standard rubber wipers
Universal connector is a compromise in some applications

Modern beam-style can look out of time on older vehicles
Summary List
Our Methodology
Best Silicone Wiper Blades Reviews & Recommendations
Our Verdict on Silicone Wiper Blades
What to Consider When Buying Silicone Wiper Blades
Silicone Wiper Blade Key Features
Frame or Beam Type
Connector Type
Warranty/Replacement Options
Silicone Wiper Blade Pricing
FAQs