The Best Black Friday 2020 Tire Deals: Stay Safe All Winter Long
These deals on tires won't last, so grab them while you can
Deposit Photos
$70 OFF
You have until the end of November to take advantage of this deal. You can apply this deal to any Nexen tire, as long as you purchase a set of four. Through this deal, you receive a $70 prepaid Visa card after your purchase, which effectively works as savings. You can spend that Visa card on more Christmas gifts, or just get yourself something nice.
We used the popular Nexen N5000 as an example because prices start at just $71.98 per tire. A set of four will run you $287.92, but the Visa card brings your total cost down to only $217.92—that's a savings of about 25 percent. Prices are subject to change depending on the tire and size you select, but this is still a hard deal to pass up.
Regular Price: From $287.92 for Nexen N5000s
Sale Price: $217.92 after rebate
You Save:
$70
Up To $60 OFF
The Nitto Ridge Grappler is one of the best tire options for your Jeeps or pickups. This tire provides excellent off-road performance without sacrificing much in the way of on-road driving. Despite the aggressive tread, they resist excessive wear quite well and don't make much noise on the pavement. Considering that truck or Jeep will see plenty of time taking them to work, or you out for dinner between trail adventures, it is something to consider.
Don't worry, the tire has plenty of grunts to get through just about any terrain. The aggressive tread wraps around the sidewall to protect the goods and provide additional traction through the soft stuff. This tire's performance does draw in a higher price point, so you'll want to take advantage of this offer.
Regular Price: From $182 per tire
Sale Price: From $167
You Save:
Up to $60 for four
$100 Back
If you're looking for off-road tires, this is the deal for you. Right now, earn $100 back on select Toyo tires including the Open Country RT. This tire kills it off-road but still offers exceptional performance on wet and dry pavement. The design even keeps road noise at a minimum for enhanced comfort.
In a 265/70R17, this tire usually runs for $227.74. When you divide the $100 back on the set of four, the price per tire comes down to just $202.74! That's not bad for a big tire that runs on and off the pavement. Keep in mind that this deal applies to other Toyo tires as well, meaning you can use it for other applications.
Regular Price: $227.74 for Toyo Open Country RT 265/70R17
Sale Price: $202.74
You Save:
$100 on four
Save 10%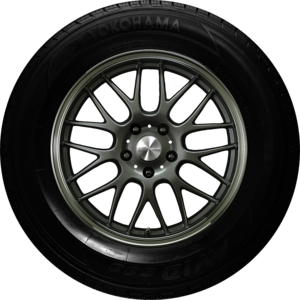 Discount Tire is offering great deals on Yokohama's YK740 GTX and YK-HTX tires. This is an excellent offer because even though it only covers two series of tires, you can select between sizes that will work for all popular applications. It doesn't matter if you're putting new shoes on that commuter Camry or workhorse Silverado, you're covered. That said, the tires' prices vary, and how much you save depends on the size and series you select.
But, when applying this deal to the HTX in a 265/70R18, you'll save $16.70 per tire. These chunks of rubber regularly run for $167 a piece. During the sale, you can have them for just $150.30 and save a total of $66.80 on the full set. This deal is only good until November 30, so you need to act fast if you want to take advantage of it.
Regular Price: $167.00 per tire for YK-HTX 265/70R18
Sale Price: $150.30
You Save:
$66.80 for four
Save Up to 60%
All November, Priority Tire is running a special on winter tires. And while it may not be a "Black Friday" offer, it's hard to ignore the substantial savings of up to 60 percent on winter tires. We came up with a deal for 55 percent off a set of Accelera X-Grip winter tires through our search. They usually run for $162.75 per tire, but during this event, they're going for just $89.89 each. You don't want to miss out on this deal if your loved one is still running a set of summer tires through the snow and ice.
To be clear, this sale is on all winter tires sold at Priority Tire, so you're sure to find a great deal on the winter tire that's right for your car. And your loved one's.
Regular Price: $162.75 for Accelera X-Grip 235/65R17
Sale Price: $89.89 per tire
You Save:
$72.86 per tire
$75 Rebate
Here's another amazing month-long deal going right now over at Tire Rack. This time around, we're talking about a $75 mail-in rebate on the purchase of premium select Kumho tires. When you buy a set of four Crugen HP71, Ecsta PA51, or Road Venture AT51 tires, you get 75 dollars back. The ultimate cost is subject to your choice of tire, but $75 off is still a great deal.
As an example, we took a look at the Road Venture in a 275/70R17, which runs $780 for a set of four. After the rebate, your investment comes down to just $705. You can then take that rebate to buy more presents, spend on Christmas dinner, or save for all those post-holiday credit card bills that are just around the corner.
Regular Price: $780 for four Road Ventura 275/70R17
Sale Price: $705 after mail-in rebate
You Save:
$75
$75 Rebate
Yes, it's another mail-in rebate at Tire Rack. This time, it's on legendary Goodyear tires. Goodyear offers a ton of great tire options. The offer is good for a total of 10 different series of Goodyear tires, and that $75 can be significant savings depending on which one you choose.
To give you an idea of how good the savings can be, we took a look at a set of four Wintercommand Ultra in 215/50R17. The set would typically run around $626.92, but the rebate brings your investment down to just $551.92. The good news is that this deal does run until the end of the year, so you can take some time and pick out what tires and sizes you think will work best.
Regular Price: $626.92 for four Wintercommand Ultra 215/50R17
Sale Price: $551.92 after mail-in rebate
You Save:
$75
5% OFF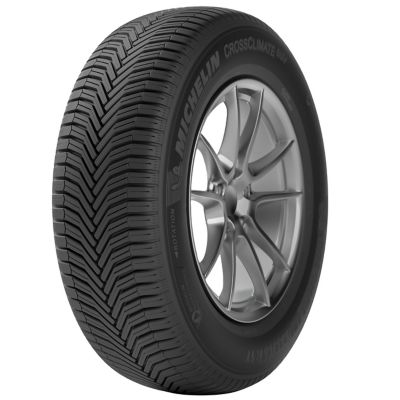 Tire America is getting Black Friday rolling by offering five percent off on select tires. That might not sound like a lot. But considering these premium brands sell at premium prices, any money you can save should be considered a no-brainer.
There are 18 different brands to choose from, making for a total of 58 tires to which you can apply this deal. Obviously, that makes it pretty hard to figure exactly how much you will save on your choice. But we can tell you this much: Goodyear, Firestone, Michelin, Pirelli, Nitto, and even Toyo tires are all part of the offer.
We chose the Nitto Motivo in size 245/45ZR20 as an example. This particular tire regularly runs for $172 per tire and $688 for the set, but this deal brings it down to $163.40 each, or $653.60 for the set. Five percent isn't ground-shaking savings, we know. Still, with all these name brands in tons of different sizes, you'll be hard-pressed to get a better deal any time of year. So hurry.
Regular Price: $172 Per Tire for Nitto Motivo 245/45ZR20
Sale Price: $163.40 per tire
You Save:
$34.40 for four