The Best Car Audio Deals on Black Friday 2020 at Best Buy, Crutchfield, Walmart, and More
Rock the road thanks to these sweet Black Friday deals on car audio components
Deposit Photos
50% Off
If you like the cars that go "BOOM!," JBL GX1200 Subwoofer from Best Buy is a great gift idea to save some money. Normally, these bad boys go for $129.99, but this year's Black Friday deals have dropped the price to a mere $64.99. This black GX Series subwoofer measures a solid 12 inches across (with an 11-inch mounting diameter) yet is only six inches deep, making it a great option for use in tight spaces. The passive subwoofer can hit a peak power level of 1000 watts and is rated at four ohms for optimal power flow. It faithfully and accurately reproduces sound thanks to its 90-decibel sensitivity and frequency range of 35 to 200 hertz.
Save $40
Give the gift they really want with the SiriusXM Onyx Plus Satellite Radio Receiver with PowerConnect Vehicle Kit at Best Buy. Enjoy top hits, latest scores, and hottest takes on your favorite channels anywhere, anytime with this radio and car kit combination. The radio comes with push-button controls and a full-color display to keep you informed, and the 20 station presets allow you to easily save and surf through all your favorite satellite radio channels. This radio features pause, rewind, and replay options to make sure you don't miss anything during your favorite live broadcasts. The PowerConnect vehicle dock allows you to mount the control unit anywhere on the dash for easy access and quick connection to the car's audio system.
$10 Off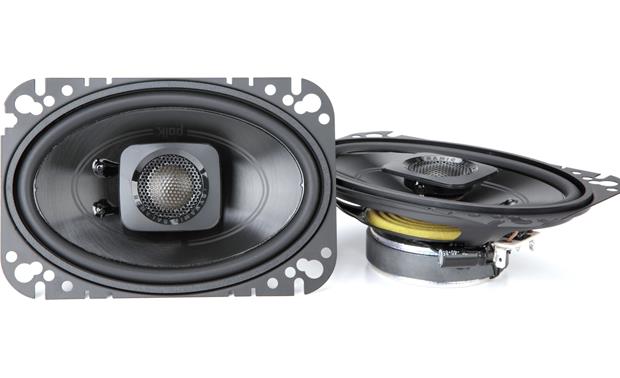 Even budget speakers can dramatically increase a car stereo's sound quality, and these Polk Audio DB 462 offered by Crutchfield are a fantastic upgrade for most any vehicle. Part of the Polk Audio DB+ Series, these two-way speakers normally cost $79. But with this deal, you can save $10 and pick up a pair for only $69. Each speaker features a 4" x 6" polypropylene woofer cone and a strong rubber mount to decrease vibrations and increase sound quality. As such, these tough speakers can handle the frequent use (and abuse) car stereo speakers encounter in normal car doors. The 3/4-inch silk dome tweeter turns your car's interior into a soundstage on wheels.
Save $80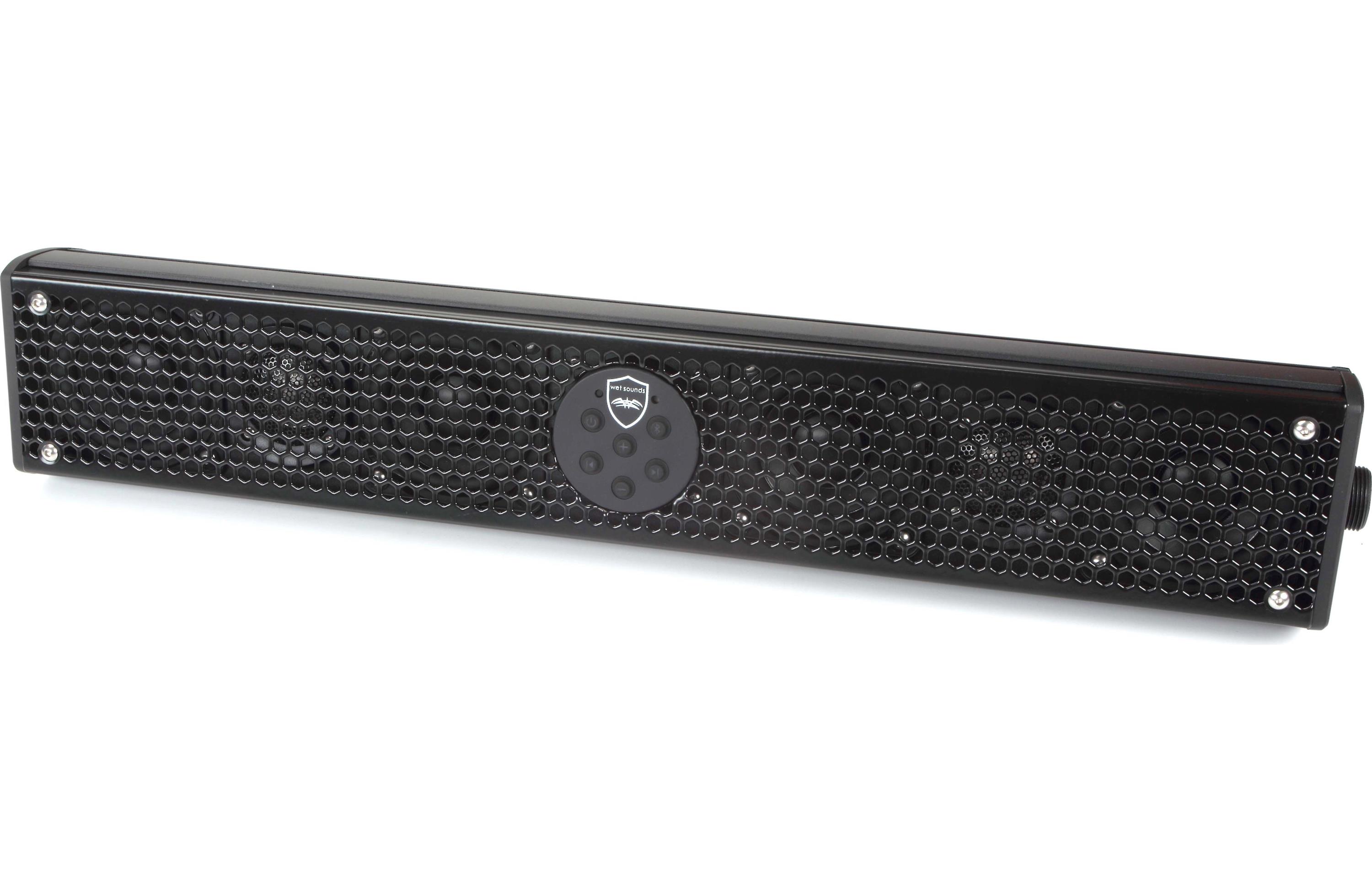 Before the Wet Sounds Stealth-6 UHD Amplified 6-speaker Sound Bar with Bluetooth, the only music on an ATV was the sound of the wind rushing past. Now, you can take music on the trail with you and save $80 at the same time. Usually $679.99, Crutchfield is offering this Wet Sounds system for $599.99 this year. This 21-inch bar is perfect for small 4x4 trail rigs, small boats, and even golf carts with its four three-inch full-range speakers and its pair of one-inch titanium tweeters. This all-in-one system is marine-rated and produces impressive sound thanks in part to the integrated Class D amplifier which can hit 200 watts of power and the impressive D-Bass Tech DSP amplifier. It even has Bluetooth for easy access to any music.
$950 Off
ATVs and UTVs are all the rage for off-road enthusiasts. Add this Alpine and Rockville Combo Kit to any off-road four-wheeler, and you're ready to explore in style. This kit includes the Alpine X308U, Alpine KAC-001, and Rockville RockGhost for an unbelievable 35 percent off. Regularly $2,649, snag this package for Black Friday for only $1,699.90! The X308U gives you AM/FM radio, Bluetooth, Apple CarPlay, Android Auto, CD/DVD (optional), and GPS, all controlled with highly-responsive touchscreen navigation. The KAC-001 controls up to eight electronic accessories, all via the touchscreen interface. Finally, the Rockville RockGhost powered subwoofer nestles nicely in the hub space, producing impressive sound even in the great outdoors. It's not cheap, but right now it's almost $1K off its regular price. This is the head unit you need to bring even the hardiest four-wheeler up to modern standards.
Save 23%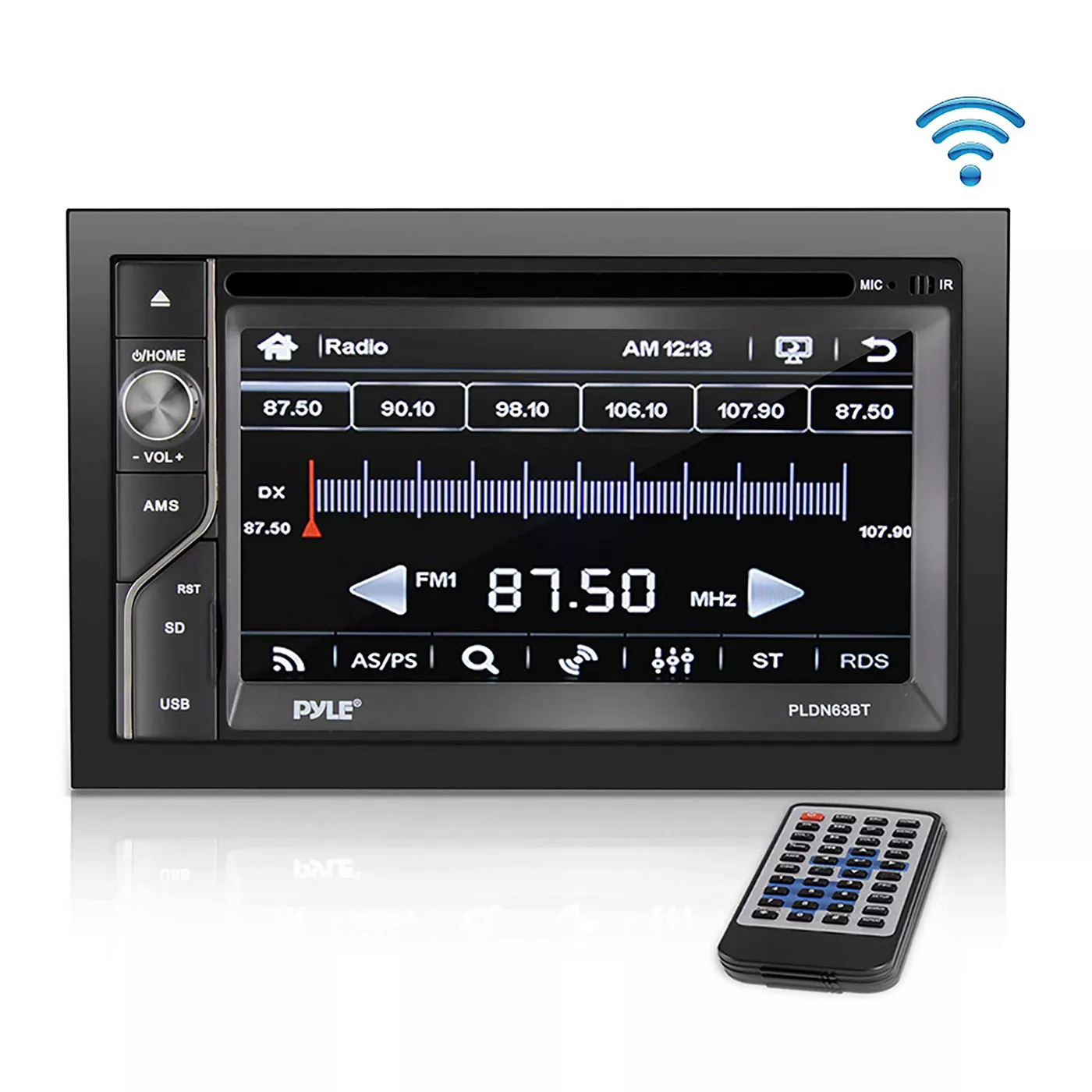 Double DIN radios aren't often inexpensive, but this Black Friday, you can snag a Pyle PLDN63BT 6.5 Inch In-Dash Touch Screen Monitor with Micro SD Slot for 23 percent off its regular price. That's amazing. Usually going for $136.99, you can save $32 and pick one up for only $104.99. This touchscreen radio has it all, including a seven-inch screen, a CD and DVD player, Bluetooth capability, a built-in microphone, a USB flash reader, and a microSD slot. Pair this unit with some Bluetooth headphones, and dial up a movie for the backseat denizens. This offering from Pyle also features a four-channel camera system with four RCA pre-amp video output connectors for easy setup of third-party backup cameras.
$50 Off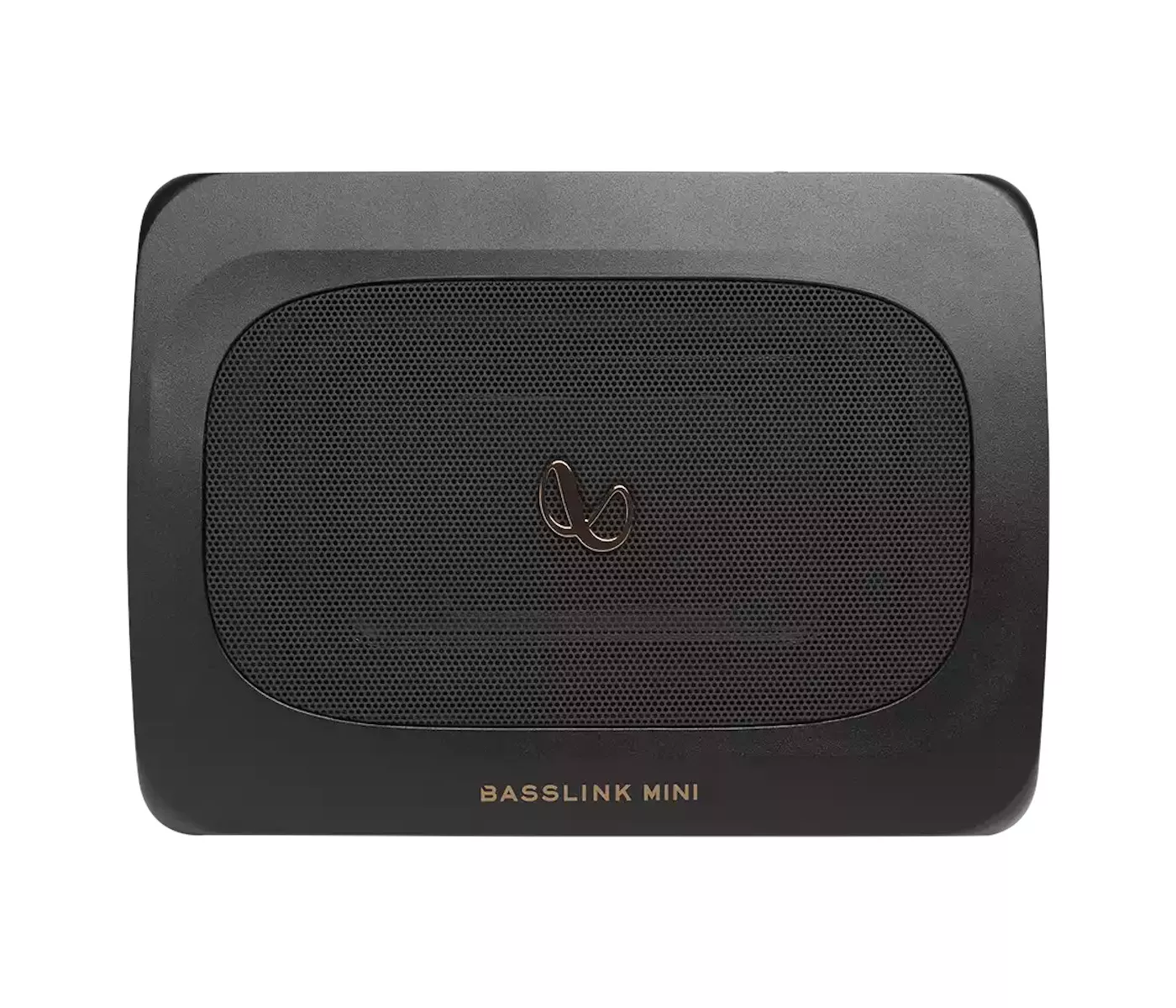 Subwoofers produce some amazing sound, but they take up tons of usable space. The Infinity Basslink MINI is the exception to that rule, and you can snag one now for $50 off! Normally priced at $279.95, these underseat bass-bombs are going for just $229.95 for Black Friday. Measuring a mere six inches by eight inches and weighing less than 8.25 pounds, this little guy puts out some big boy sound while hiding in an incredibly underused space in your car. The amplifier runs on 100 watts of power and is made from die cast aluminum to protect against any unexpected bumps, kicks, and bruises, and it includes a remote to control the unit's volume. It comes with all the necessary installation hardware and a wiring harness to get you rolling.
Save Over 25%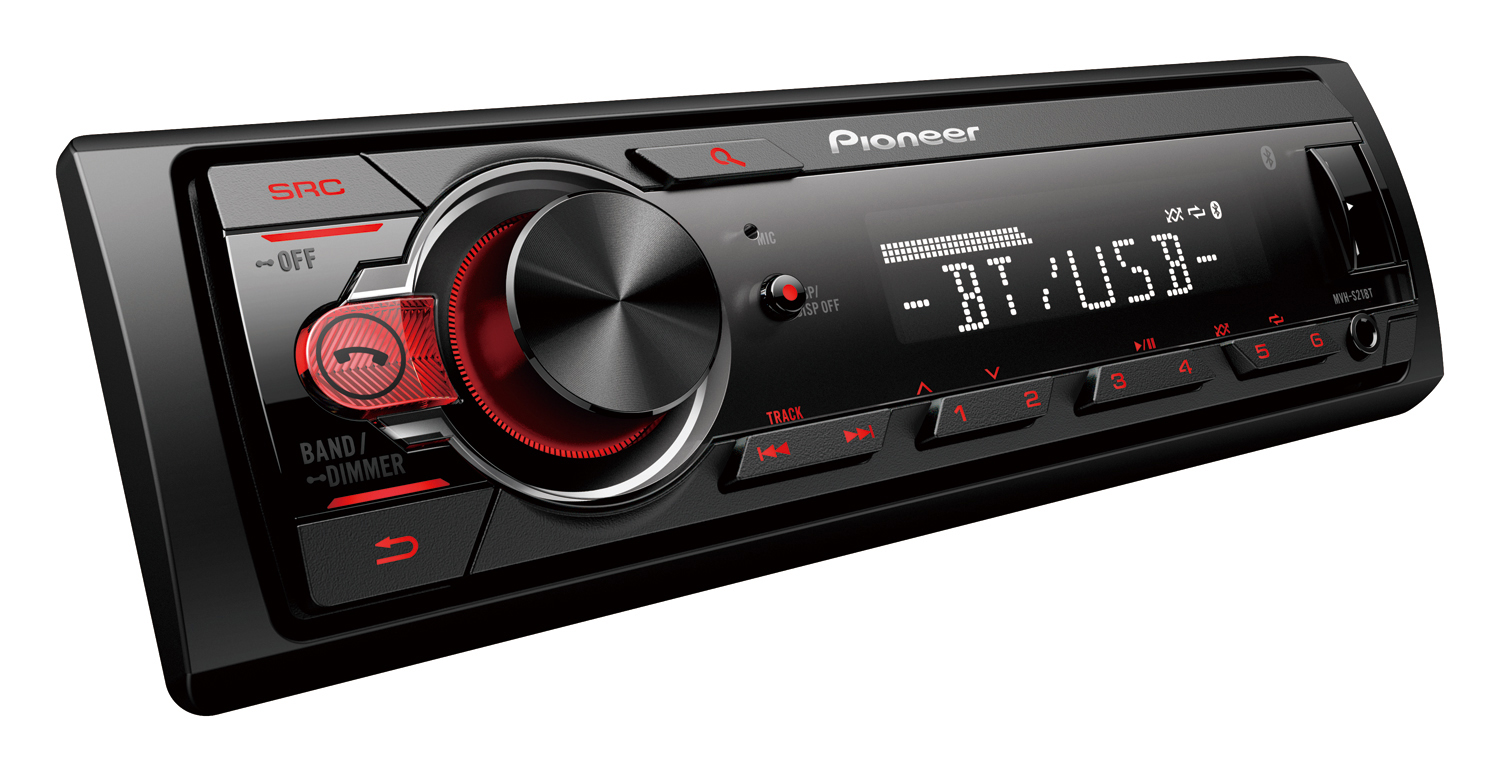 The ideal gift idea for young drivers and beater cars, the Pioneer MVH-S21BT Digital Media Receiver is usually available for $54.97. But you can expect to shave over $15 off that price for Black Friday. This single DIN unit has all the basics a new radio should include, such as an AM/FM radio tuner, built-in Bluetooth capability for safe hands-free phone calls and music streaming, a USB port to easily connect and charge your phone, and even Android compatibility. While it won't accept CDs, this unit has six radio presets while the push-button interface and LCD display make it a very simple stereo to control and master. If you're looking for a great gift for a new driver, look no further.
25% Off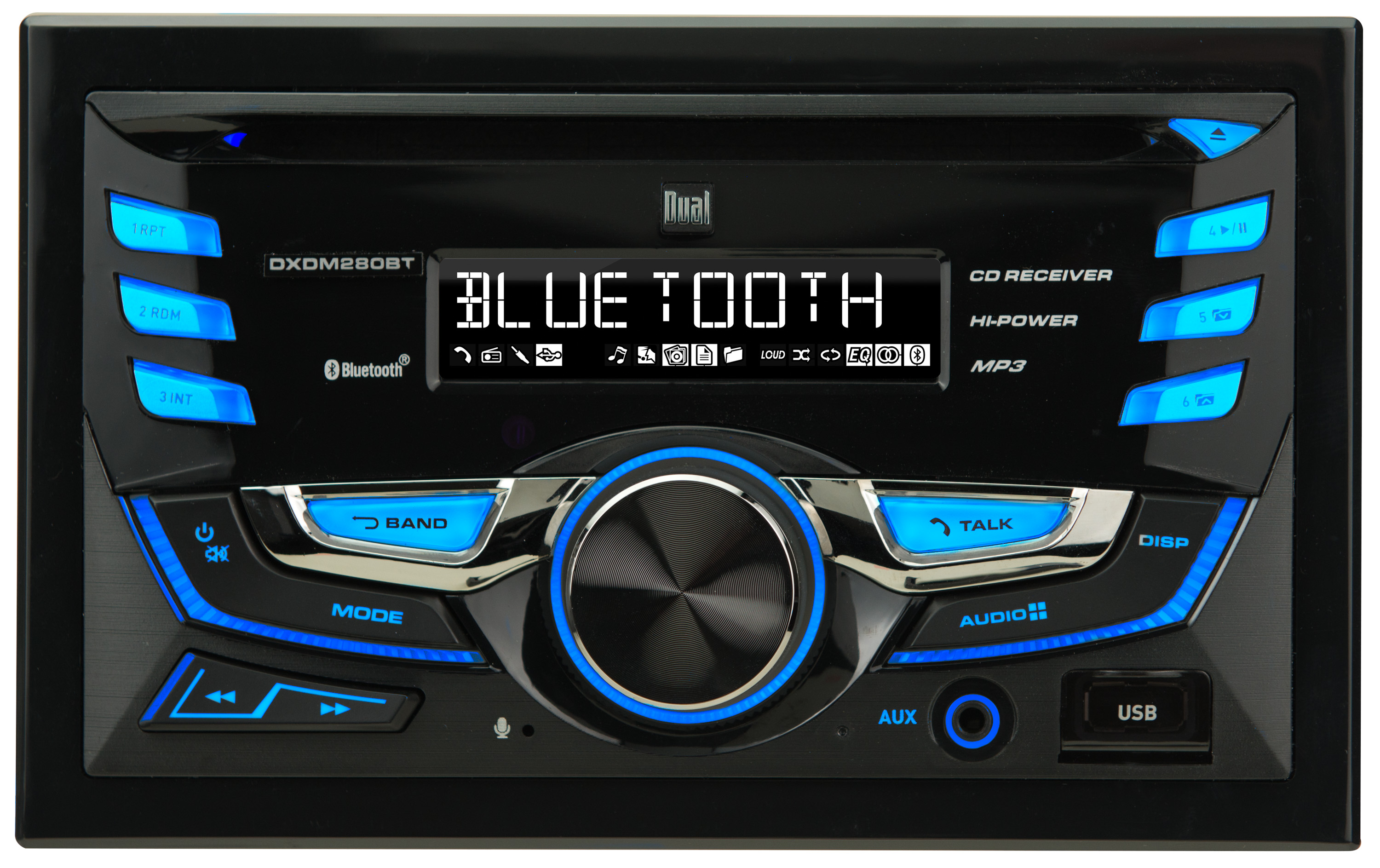 Another solid gift idea is this Dual Electronics DXDM280BT Multimedia LCD High-Resolution Double DIN Car Stereo Receiver at Walmart for 25 percent off. This AM/FM radio receiver packs quite a punch. It features 30 station presets (18 FM and 12 AM), a large interface with an easy-to-read LCD screen, and a remote to control the unit's array of audio capabilities. In addition to its built-in Bluetooth integration, this receiver includes a CD player, a USB port, a 3.5-millimeter aux input port, and the ability to read and play both MP3 and WMA audio files. Its seven preset EQ settings and two-band tone controls allow you a custom audio experience. Finally, pair the phone with the receiver, and get live streaming from Pandora, Spotify, iHeart Radio, and more.