Now Is the Time to Stock Up on Auto Emergency Equipment—Great Deals Just in Time for Rainy Season
You might be able to make roadside repairs in a pinch. But what about your partner, your kids, or your parents? Get prepared today.
DepositPhotos
50% OFF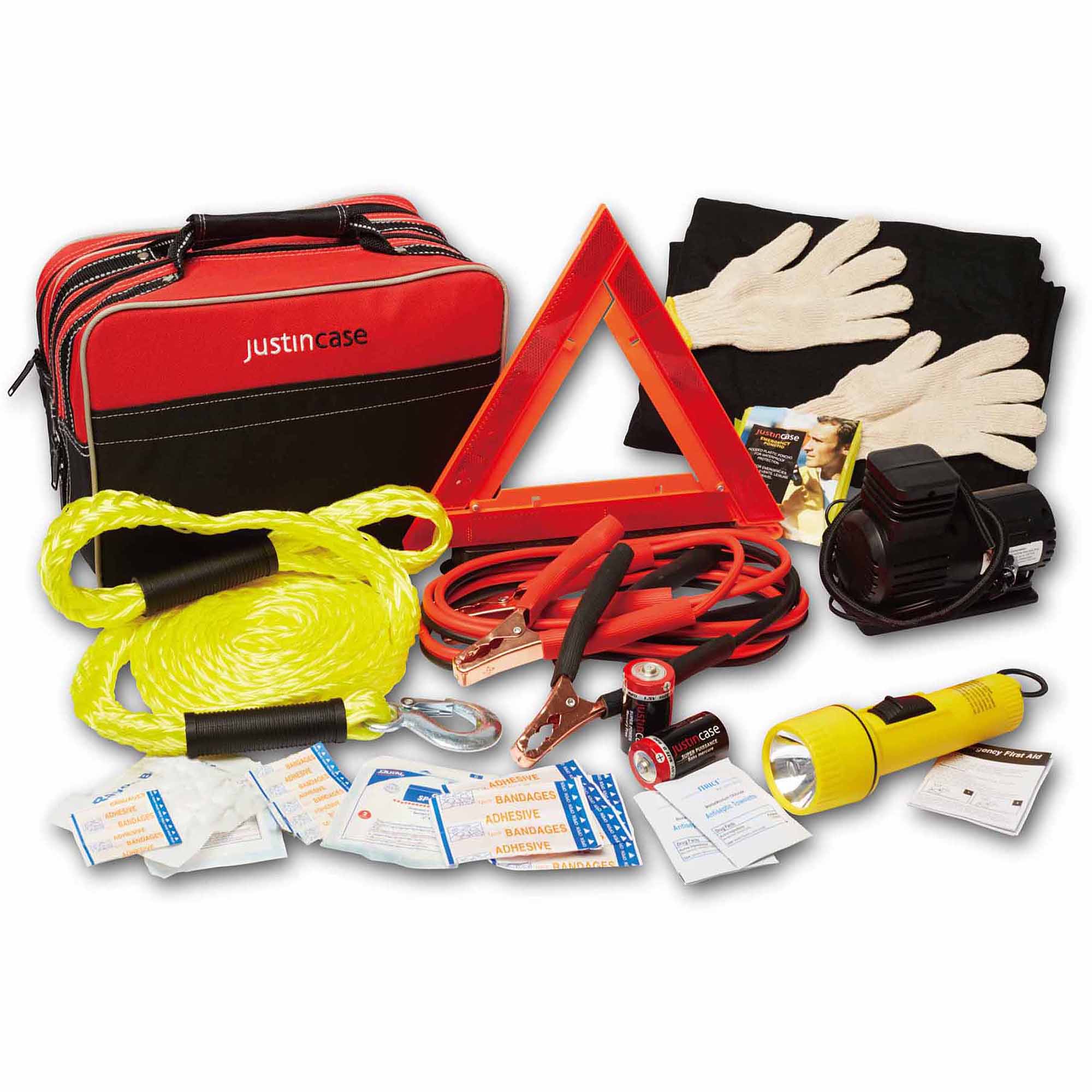 When accidents and mishaps happen, you might know how to fix the problem—but do you have the right tools? With this complete kit from Justin Case (clever), you'll have everything you need not just to fix the issue but to do so safely.
The durable carrying case contains jumper cables (8-foot, 10-gauge); a heavy-duty 12-foot, 4500-lb tow strap; 12V air compressor; a window-mounted reflective triangle; flashlight with batteries; fabric blanket; gloves; rain poncho; first aid kit; and complimentary 1-year membership of roadside assistance (with registration) including towing, jump start, tire change, fuel delivery (cost of fuel extra), and lockout assistance (commercial and RVs are not covered). Regularly $30.63, right now it's just $15.79
71% OFF
That old orange triangle you keep in the trunk is quaint—but it's time for an upgrade. This 3-pack of "FRED" (Flashing Roadside Emergency Disks) by Wagan Tech is a reusable, safer alternative to emergency flares and has 10 settings. They're great for warning drivers of your presence or signaling others in case of trouble. They can even help first responders locate your house or car in emergency situations. Each disk is magnetic, waterproof, shatterproof, and easy to use. Normally $40, right now this 3-pack is yours for just $11.50. That's $25 off.
SAVE $34
If your loved one gets stuck with a dead battery, they'll be lucky to find someone with jumper cables—let alone knows how to use them. Keep them from danger and uncomfortable situations with this portable car jump starter/battery pack. It not only features an emergency jump starter, but it's a battery charger with dual USB quick-charge ports. It also includes an LED flashlight with SOS signal. Normally $90, right now you can get it for just $56.
45% OFF
Yes, we know this stuff isn't an ideal solution. But we'd rather have our loved ones on the road to safety rather than stressing by the roadside, hoping and waiting for help with a flat tire. At this price, you can afford to keep a can in the trunk of every car in your stable. It's just $7.42 right now—almost six dollars off the regular price.