The Best Diesel Oils: Keep Your Vehicle's Engine in Peak Condition
Boost your engine's performance and keep your vehicle running smoothly with these best diesel oils.
The Drive and its partners may earn a commission if you purchase a product through one of our links. Read more.
Engine performance is essential to your vehicle's overall performance yet needs proper care and nourishment to do its job. By choosing the best diesel oil for your truck, you're taking active steps to improve performance and assist in overall vehicle wellbeing. Not to be confused with standard motor oil, diesel engine oil features a higher part per million of additives than other options. Since diesel engines are more prone to generating soot and byproducts from combustion, getting oil to treat that wear is essential.
Of course, not all diesel oil is made alike. In the century-and-a-half since its invention, countless manufacturers across the globe moved to innovate the formula. The key to success is finding the best diesel oil for your truck and the road conditions you'll most likely face. To assist, we've broken down the best diesel oils available on the market today.
Best Overall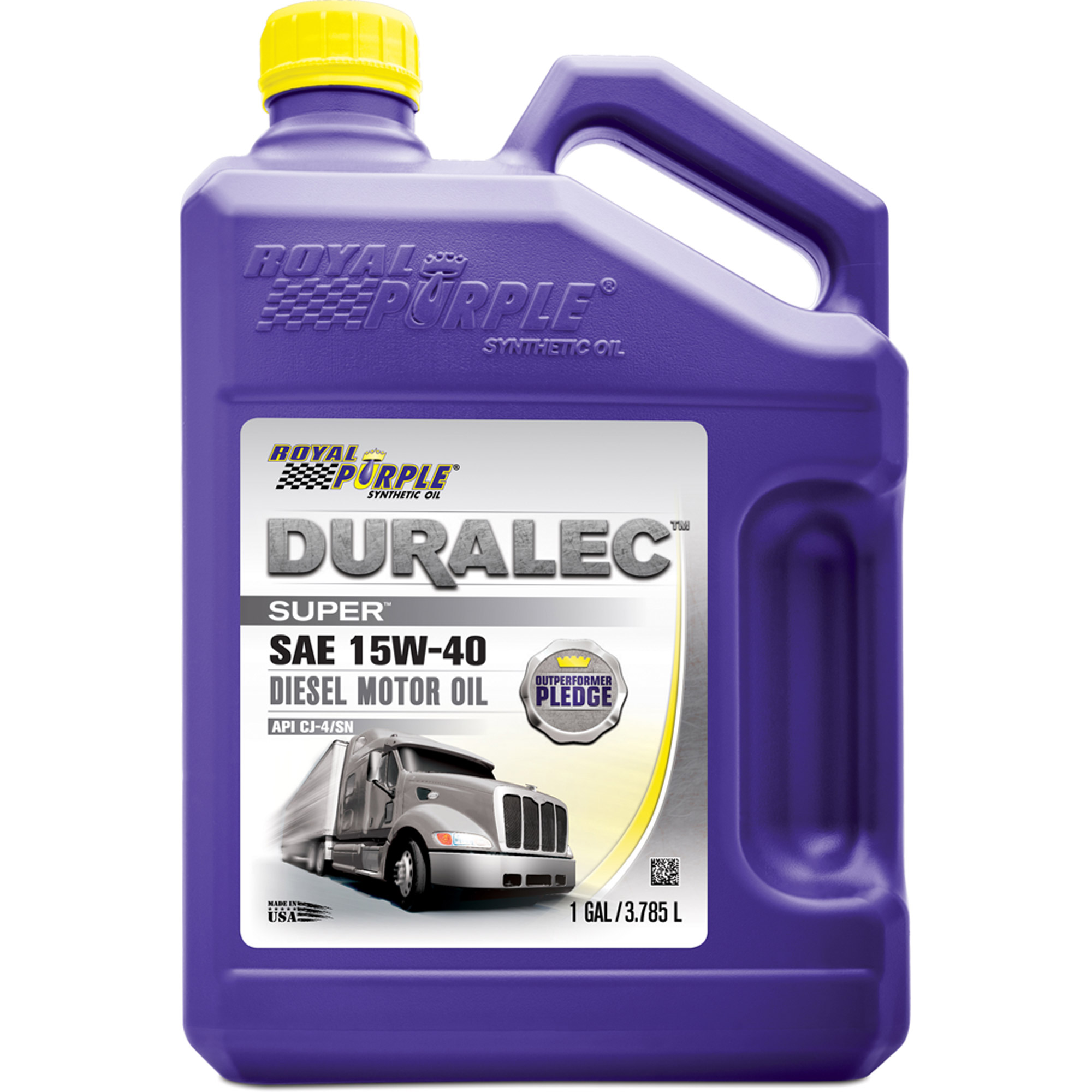 Coming in a single-gallon container, this reliable motor oil is crafted using entirely synthetic ingredients. It's powerful enough to work on massive vehicles yet gentle enough for smaller rides.
Comes in a wide range of viscosities to match needs
Compatible with both synthetic and standard lubricants
Improves overall engine performance
For smaller trucks, it may go stale on the shelf between applications.
Best Value
Shell Rotella T6 Synthetic Diesel Motor Oil 5W-40 CJ-4
An effective yet affordable synthetic oil, this tough formula both cleans and protects your engine. It makes your diesel engine more resilient to the elements with its viscosity-controlled design.
Triple Protection Plus tech lets oil work in extreme temperatures
Protects against debris, dirt, and buildup in engine
Improves engine response time by letting diesel move freely
Spout to pour the oil requires a funnel (and doesn't include one)
Only comes in a 1-gallon container.
Honorable Mention
Mobil 1 Synthetic Motor Oil 0W-40
A trusted name in diesel treatment fluids, this oil stands out as an environmentally-friendly selection. The ESP design both lubricates and prevents waste, keeping your engine and the atmosphere healthy.
Modern oil with updated viscosity to work with modern catalytic converters and particulate filters
Prevents oxidation by optimizing combustion success
Remains effective in cold and warm temperatures
Comes in a fairly small quantity
Not suited to older diesel trucks that aren't outfitted with modern DPF systems
Can cause issues if used in the wrong vehicles
Our Methodology
Best Diesel Oil Reviews & Recommendations 2022
Our Verdict
Types of Diesel Oil
Synthetic Oil
Conventional Oil
Hybrid Formula Oil
Diesel Oil Pricing
Key Features
Viscosity
Application
Additives
Other Considerations
FAQs
Q: What's the difference between diesel oil and regular oil?
Q: Why is diesel oil so black?
Q: What does the label on a motor oil container mean?
Q: What is the shelf life of motor oil?
Other '
Engine & Performance

' Reviews You Might Like: