The Best CVT Fluids: Top Picks for Lubrication
These top CVT transmission fluids will keep your car running smoothly.
We may earn revenue from the products available on this page and participate in affiliate programs. Learn more ›
Unless you're a diehard proponent of a stick shift and are holding steadfast to traditional gear changing, your car probably has a CVT. These transmissions smoothly move between an unrestricted number of gear ratios during driving, resulting in increased fuel economy and an easier time with hilly terrain. Now, a CVT system won't work its vehicular magic on its own — you have to feed it a healthy supply of transmission fluid. 
And, if you really want your transmission to hum, using the best CVT fluids is the only way to go. To help you along, we've sourced the best CVT fluids on the market, along with tips on taking care of your transmission. 
Best Overall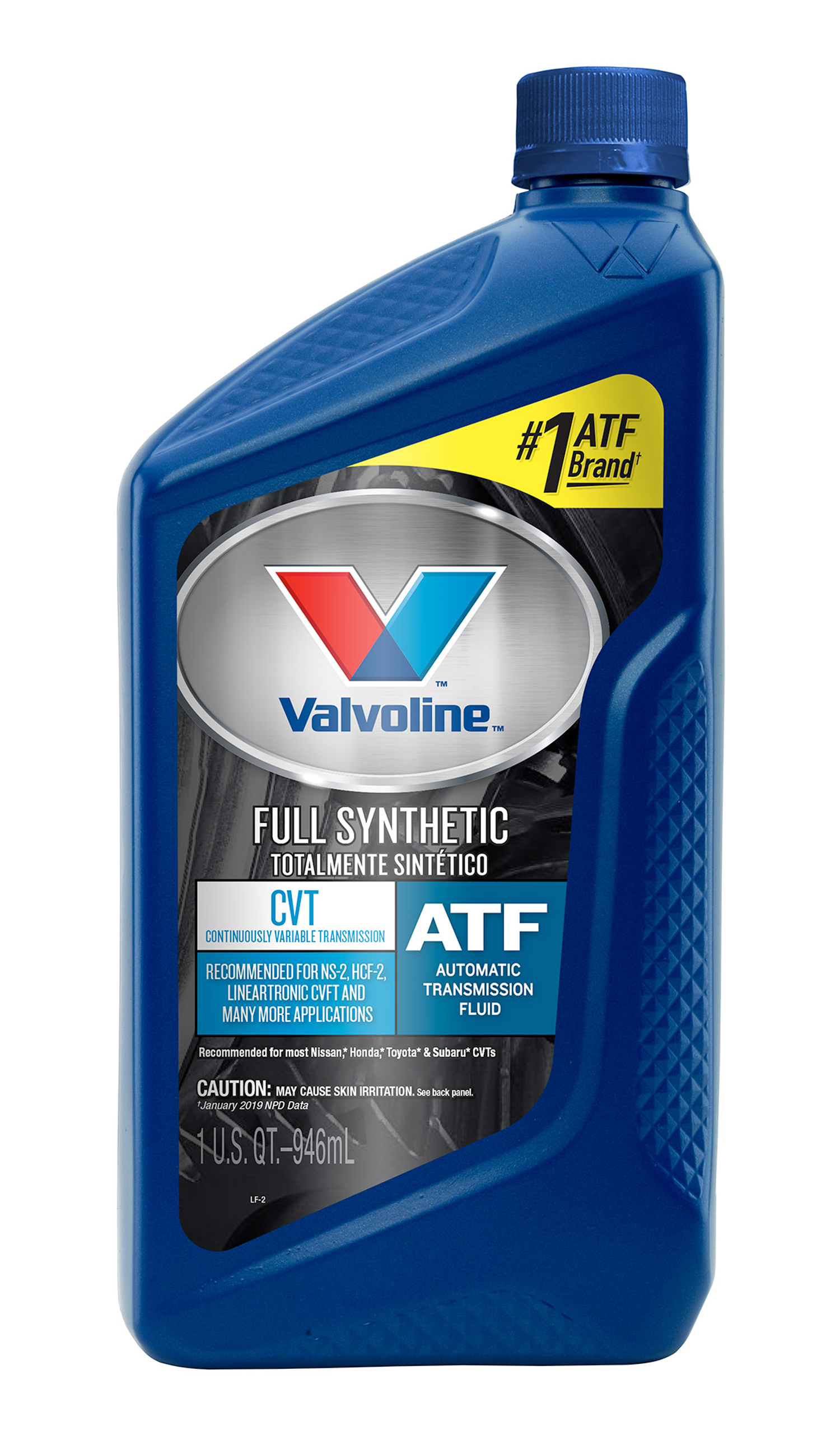 Valvoline Continuously Variable Transmission Fluid
This transmission fluid can be used in most belt and chain-driven CVTs. It's formulated with premium synthetic base stocks, long-life friction modifiers, special anti-wear additives, and shear stable viscosity modifiers.
Fluid is compatible with new car warranties
Offers high-level wet clutch performance
Prevents wear and tear on gears
Cost-effective option
Not suitable for Ford hybrids or Toyota CVT rides
Creates a strong odor requiring ample ventilation
Best Value
Cam 2 Full Synthetic CVT Fluid
Affordable and effective, this automatic transmission treatment features lubricating additives on top of its existing base stock formula. It improves shifting ease when moving into higher gears.
Protects internal components from friction wear
Limits risk of transmission shudder
Not prone to thickening if exposed to high heat
Not suitable to all vehicles on the market
Only use on vehicles using a belt- or pulley-type transmission
Honorable Mention
Castrol Transmax Universal Fluid
Formulated to be a universally-compatible transmission fluid, this synthetic treatment is a blend of base oils and special additives to improve lubricating ability. Coming in a full gallon, it makes transmission upkeep easy.
Extremely durable against wear and tear
Drastically limits the friction coefficient between internal hardware
Limited risk of corrosion due to oxidation
Improves overall vehicle performance
Because it is universal, not CVT-specific, it may cause warranty issues
Higher price point than other comparable products
Types of CVT Fluid
CVT-Specific Fluid
Not all continuously variable transmissions are made alike. In fact, there are three subtypes of these transmissions: pulley, toroidal, and hydrostatic. The first is also called a belt-run system. It uses interconnected pulleys as opposed to gears to complete transitions. Toroidal models rely on rollers and discs to get the job done. A hydrostatic model relies on pumps to control fluid and rotational movement. Because of the different hardware employed to achieve gear transitions, there are available fluids to accommodate the specific target friction coefficient of each subtype. If you are looking to go the extra mile in caring for your transmission, though these might cost a bit extra, the specialized formula often makes it worth it.
OEM Transmission Fluid
This type of transmission fluid has a big market share, partly due to its compatibility with service contracts. It's usually made by a subsidiary of the manufacturer itself, meaning the formula is curated to that exact vehicle — factoring in things like heat dissemination and engine model. There are some OEM transmission fluids that are fairly versatile, boasting a long list of vehicles with which they are compatible, while others only work on select models. 
Universal Transmission Fluid
There are two ways to break down the concept of universal transmission fluid. The first is the most common: CVT fluid that works on all continuously variable transmissions. If it's touted as a universal model, you can expect it to work whether your car relies on a pulley system or hydrostatic setup. Preferred to those newer to car maintenance, you can find high-end formulas, complete with effective base oils and efficient additives.
The other approach to universal transmission fluid is when the formula reportedly works on both ATF and CVTs. Some companies have achieved impressive results with these synthetic formulas; but, unless the product has proven itself on the market, avoid this type. If you end up with a solution that is actually meant for an ATF transmission, you could do serious (and irreparable damage to the vehicle). If you're looking for universal use, make sure it is a CVT-specific universal application. 
CVT Fluid Pricing
$15 to $20: This is typically what you will pay for a quart of CVT fluid. A manufacturer's "genuine" CVT fluid maybe a little more expensive than a universal brand.
Over $50: Expect to pay this amount for 6 quarts of transmission fluid.  Pay attention to the quantity because some brands sell quarts, while others sell gallons of transmission fluid. European brands favor liters.
Best CVT Fluids Reviews & Recommendations 2021
Valvoline's full-synthetic CVT transmission fluid is designed for most belt- and chain-driven continuously variable transmissions. The fluid has a variety of special features, such as superior synthetic base stocks, metal-to-metal protection, long-life friction modifiers, anti-wear additives, and shear stable viscosity modifiers.
The fluid provides great anti-shudder durability, wet-clutch performance, and anti-wear performance. It is also engineered to flow well at low temperatures and provide greater protection at high temperatures. Added benefits are that it's not as costly as OEM fluid and it will not void a new car warranty.
The biggest drawback with this lubricant is that it's not designed for Toyota or Ford hybrid CVT vehicles. In addition, it emits a very strong odor, and in certain makes and models it might not perform as well as OEM transmission fluid.
Want a transmission fluid that won't break the bank (or your transmission), Cam 2 Full Synthetic CVT Fluid is worth looking into. For starters, it's not very different from the other formulas in that it uses a set of base oils and additives to create lubrication.
Where it stands out is affordable. It comes in a full quart, sufficient to swap out the fluid in your vehicle. After opening, transmission fluid starts to lose its chemical edge, so it's a useful container. With an anti-spill container, this option is easy to use. Made entirely out of synthetic materials, the artificial nature of the chemicals lends to a higher flash point (better heat tolerance) and overall added lubrication. The formula is crafted to limit oxidation risks and control friction on belt-type CVTs. Ideal for those looking to save upfront, and down the line in terms of limiting transmission wear and tear, this fluid has a lot of value.
The only drawback is that this fluid is only designed for belt-operated CVT systems. It's easily the most common kind, but it doesn't make up the entire CVT market. Be sure that your vehicle is compatible before you make your pick.
Just about every driver in America is familiar with the Castrol name, and for good reason. The Castrol Transmax Universal Transmission Fluid was crafted with the wisdom of almost a century of research and development.
It stands out from the rest as a functional option for both CVTs and ATFs, something that is not often seen. Coming in a full-gallon container, it offers improved friction control, meant to lubricate without compromising the function of the gear setup (a tricky balance to strike). It is specifically formulated to resist oxidation, meaning rust and corrosion are far less of a risk. Since it can handle impressively high temperatures, it's suited to older vehicles where the engine is prone to overheating. Excellent at managing corrosion on copper, it works on the vast majority of vehicles on the market. If you're unsure about what type of transmission fluid to use, this fluid makes the selection process easy.
Keep in mind that warranties must be kept in mind when changing transmission fluid. If you are still covered under a service contract, since this is universally-compatible and not CVT-specific fluid, make sure you aren't breaking any rules.
It can be a feat to find a large supply of transmission fluid for a fleet of racing cars or for a commercial garage. It's even trickier to find something that's reasonably priced without having to go through a wholesaler. The Amalie Universal Synthetic CVT Fluid set of a dozen, one-quart bottles solves both these issues. It's compatible with any type of CVT system, meaning you don't have to worry about belt versus pulley systems. This synthetic formula is ideal for outboard motors, designed to withstand that extra level of wear and tear.
Now, a full 12 bottles might seem like a lot, but this formula's universal design lends itself to a surprising amount of versatility. You can use it on both ATF and CVT systems, ranging from your chain saw to motorcycle to side-by-side. Provided the bottles aren't opened left on a shelf, you can expect the formula to remain effective for quite some time. Optimizing lubrication and extending the lifespan of any vehicle, this earns an honorable mention.
It is worth noting that the upfront investment is a bit hefty, especially if you aren't dealing in bulk. You only need to swap out transmission fluid roughly once every 30,000 miles. If you have plans for a dozen quarts of fluid, it's an awesome pick. Otherwise, getting a smaller quantity is probably a better idea.
If you're one of the many to opt for Nissan rides, the Idemitsu Type N Plus Transmission Fluid is a worthy candidate for your ride. It might not be flashy or universally compatible, but the formula is curated specifically to work on a Nissan.
Meant to improve fuel economy, this formula is meant to reach a higher viscosity at a lower temperature. Basically, your engine doesn't have to heat up substantially in order for the lubrication to be thin enough to work. Highly resistant to oxidation, because of its insensitivity to heat, the fluid retains its molecular integrity over a longer period. Keeping everything running smoothly in your Nissan, this CVT fluid is a great choice for those looking to take care of their ride in the best way possible.
It's worth noting that there are specific recommendations on using this fluid, namely for Nissan Infinities. You can apply this formula to anything with an NS-2 spec, so check your owner's manual to make sure this will work with your ride.
Transmission fluid is notorious for issues with foaming, especially as vehicles get older and the cooler attached to the radiator stops performing as well. Lucas Synthetic CVT Fluid is a solid choice for this situation since the chemicals used are designed specifically to avoid foam.
It's compatible with both belt- and chain-style CVT systems, meaning you can use it in almost any vehicle with one of these transmissions. Coming in a single quart this high-viscosity fluid is built to work with the transmission to keep things running smoothly. Thanks to its hydrophobic structure, foam isn't an issue, nor is the resulting oxidation. It both improves performance and keeps your vehicle working for longer. A popular brand in the off-road industry, this is a good pick if you're maintaining a racing vehicle or ATV.
Keep in mind that this formula includes additives to make it less sensitive to heat. However, if you live in a colder climate, the same chemicals can choke up. This might only be an issue in minus 50-degree conditions, but it's still worth noting if you live in a cold area.
There is perhaps no name more synonymous with quality cars and America than General Motors, and the ACDelco Dex-CVT Fluid lives up to the hype. ACDelco, the branch of GM that deals with OEM products, crafted a winner with this formula. For starters, it is built to accommodate all types of weather (hot or cold). It's meant for any type of CVT, designed specifically to optimize the friction coefficient between gear ratios. The result is a smoother transition between gears, giving you that seamless ascent and descent that's necessary in mountainous areas. Both affordable and effective, it is able to enable the engine to maintain its max RPM while accelerating without interruption. Featuring a green color as opposed to the standard red, it stands out as a classic CVT solution.
One downside is that it only comes in a container of 32 ounces as opposed to a quart (or sometimes a gallon) featured by other suppliers. Yes, the quality is high, but it would be an even more attractive choice if it came with more fluid.
Red Line's CVT fluid is for metal belt-type CVTs, included in vehicles such as Nissan, Subaru, and Daihatsu. The formula has anti-wear additives for better metal-to-metal protection and is designed to perform efficiently in a broad temperature range. It extends drain intervals and improves thermal stability as well as shear characteristics.
Red Line's Non-Slip Continuously Variable Transmission Fluid maintains viscosity levels, reduces oxidation, and has a low volatility at high temperatures to prevent valves and clutches from varnishing. It's a good product to use if you want to eliminate the whining noise that can indicate your transmission is overheating.
However, this fluid is not recommended for use in Honda vehicles that have wet-start clutches or Audis with clutch-type continuously variable transmissions. It's also not for use in toroidal or dry units.
Why Trust Us
Our reviews are driven by a combination of hands-on testing, expert input, "wisdom of the crowd" assessments from actual buyers, and our own expertise. We always aim to offer genuine, accurate guides to help you find the best picks.
Learn more
Other '
Engine & Performance

' Reviews You Might Like: