The Best Car Vacuums: These Suck, But In a Good Way
If it's what's inside that counts, don't neglect your car's interior.
The Drive and its partners may earn a commission if you purchase a product through one of our links. Read more.
Saturday morning feels like National Wash-Your-Car Day. We wash, wax, and shine; even the tires get attention. But how many of us pack it in and congratulate ourselves on a job well done without ever looking inside? If your car only looks clean from the outside, it's time to up your game. Just like the polishes and waxes that treat paint, chrome, and wheels, the best way to clean your car's interior is with a car vacuum. Rather than dragging dirt across your interior with a rag or giving up after shaking your floor mats out, suck up all that unwanted grime with a vacuum that's built for the job. But what's the best car vacuum for your needs? We tested some of the top brands on the market and came up with several favorites.
Best Car Vacuum Overall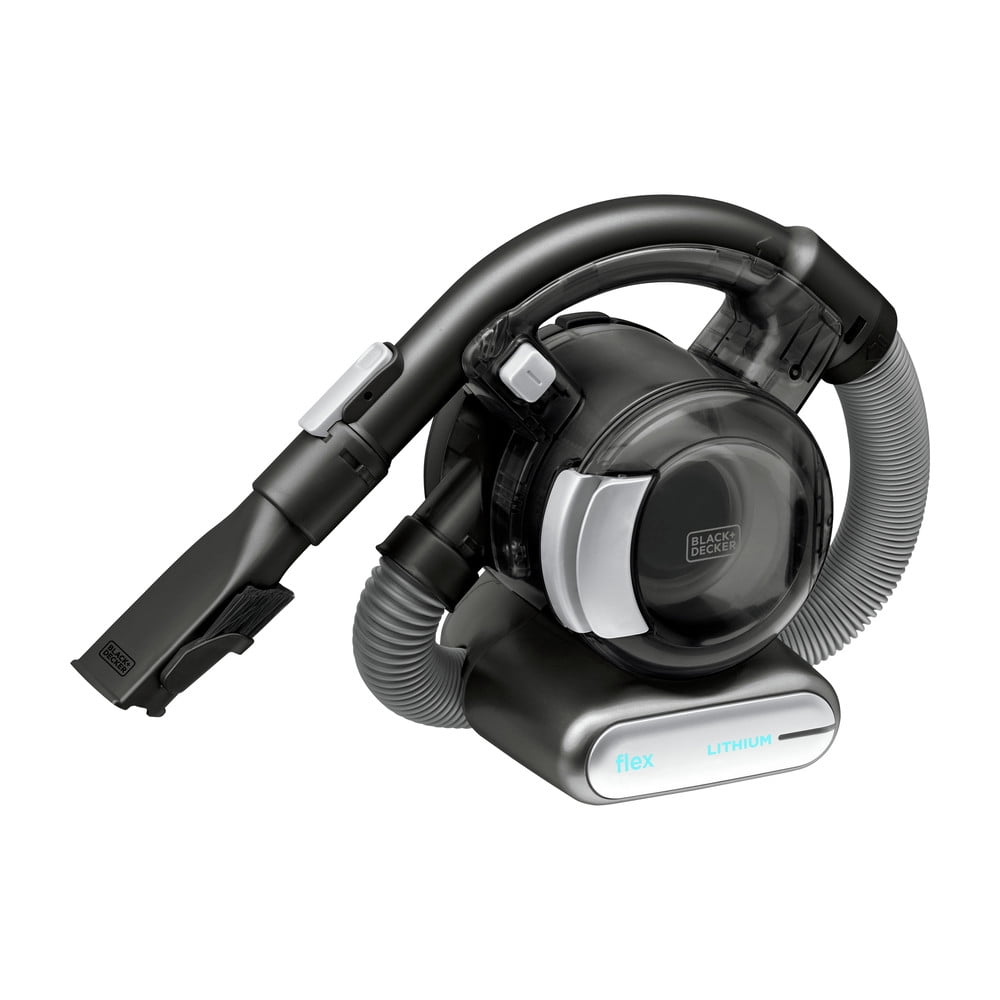 Black & Decker Max Flex Lithium
The most compact and maneuverable vacuum on this list; passes the pet-hair test with flying colors.
Flexible hose makes it easy to clean hard-to-reach places

Power was far better than expected at this price
Design requires two-handed operation

Can cause dust to scatter

Rather loud for a small device
Best Value Car Vacuum
Versatility is the name of the game for this cordless vacuum. It's just as useful around the house as it is in the car.
Build quality is top-notch and features are intuitive to use

Attachments are well-designed and effective
Struggled with large debris

Not quite as efficient as the competition
Best Car Vacuum Honorable Mention
Shop-Vac Classic Wet Dry Vacuum
If outright power is what you need to tackle big messes, Shop-Vac is still the go-to brand in vacuums.
Renowned brand synonymous with wet/dry vacuum cleaners

Powerful suction 

Long hose
Large bucket and long hose limit portability

Too much machine for quick clean-ups
Summary:
How We Tested
Best Car Vacuum Reviews & Recommendation
Our Verdict on Car Vacuums
Consider Secondhand
Secondhand Tips
FAQs
Other '
Cleaning & Detailing

' Reviews You Might Like: