Best Car Ramps: Let's Get Elevated
These top-notch car ramps are a great tool for your garage.
We may earn revenue from the products available on this page and participate in affiliate programs. Learn more ›
Car ramps serve several purposes but their primary purpose is to aid in performing maintenance work on your vehicle and give you clearance for tasks such as oil changes and belt changes. These handy tools are often safer to use than jack stands, particularly on sloped surfaces, and jacks may not work well on lowered vehicles. And if you have a classic car or sports car, some inclines, including steep driveways, it can be challenging to traverse because the front of the vehicle may scrape against the ground, so a car ramp can help. But which do you choose from the plethora of car ramps available online and which one is the best? Never fret, we did the homework now check out some of the best car ramps available in our guide below.
Best Overall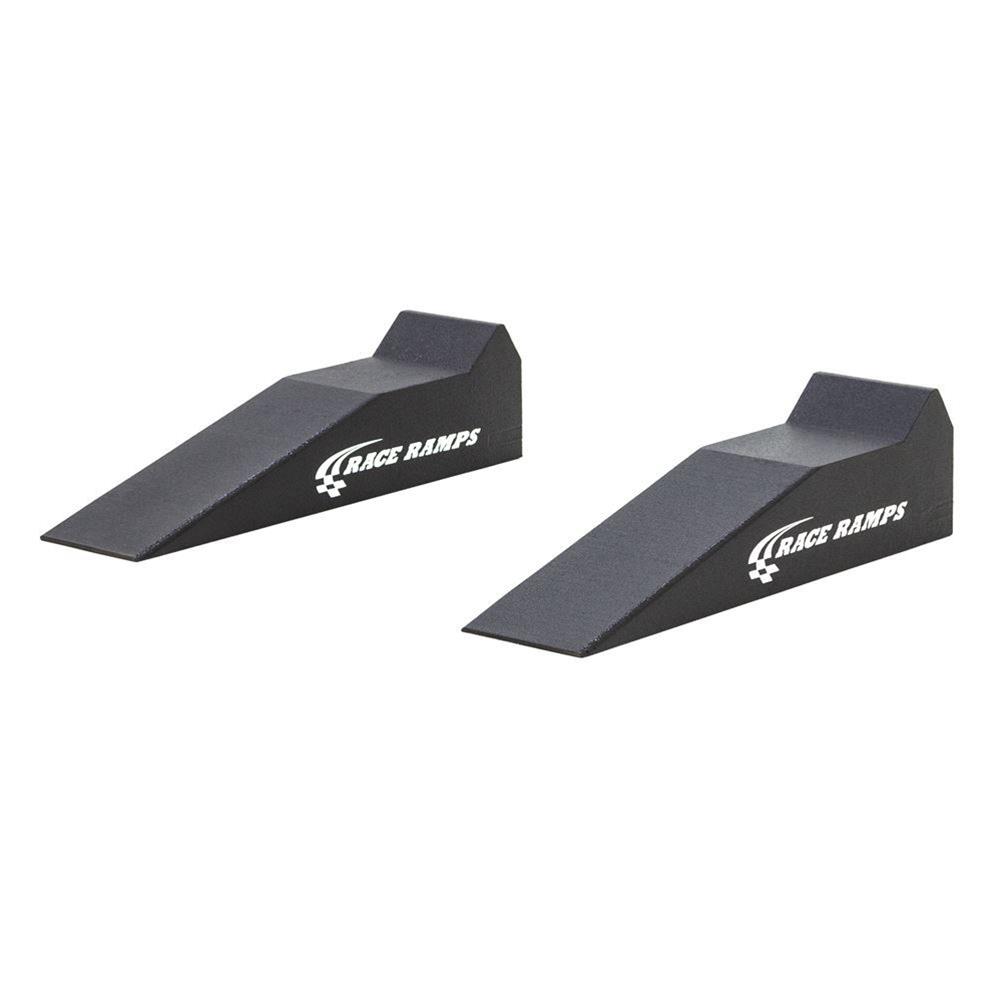 RaceRamps RR40 40" Race Ramp
These ramps are lightweight and don't mark up the garage floor. They're geared towards low-clearance sports cars and can hold 6,000 pounds per set.
The heavy, foam-like materials provide good clearance/support
They solidly grip the ground while a vehicle is moving on or off of them
They are not suitable for heavier vehicles or those with tires bigger than eight inches in width
They are a bit pricier than competing car ramps
Best Value
RhinoGear 11909 RhinoRamps Vehicle Ramps
These ramps use a heavy-duty polymer and have a 17-inch incline that can accommodate low-clearance vehicles up to 12,000 pounds.
A non-skid base and a tread pattern prevents tire slippage
They offer a good amount of clearance underneath the vehicle
The ramps may drag if you hit the guards on the ends
There have been a small number of ramps that have cracked during use
Honorable Mention
BISupply Vehicle Service Ramp Set
These are heavy-duty ramps that are great for working on cars but also SUVs, vans, and pickups. They are made of thick, long-lasting plastic and have a large surface area.
These ramps hold 4,000 pounds each and lift your car 6.3 inches off the ground
A textured surface gives premium traction
Non-skid base pads keep them in place on the garage floor
You may want to use them only on a flat floor because of the design
No ID markings on the product
Summary List
Our Methodology
Best Car Ramp Reviews & Recommendations
Our Verdict on Car Ramps
What to Consider When Buying a Car Ramp
Car Ramp Key Features
Ramp Height
Ramp Width
Construction Materials
Grip
Incline
Tire stops
Car Ramp Pricing
FAQs